1st up is a lined and inked shot of my submission to the upcoming Skulls Book 2 from David Grant, the 1st book can be found here http://www.skullsbook.com and is a great addition to any skull aficionado's art collection! Keep you eyes peeled for the 2nd book coming soon...
2nd up a piece I've been tweaking and playing with for a bit, just an idea for a shirt really... Colours and textures to follow.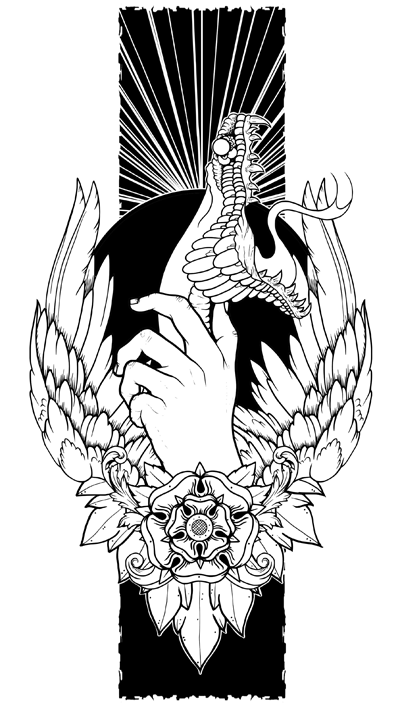 In other news I've finished my new flash set of 16 black and grey skulls here's a preview:-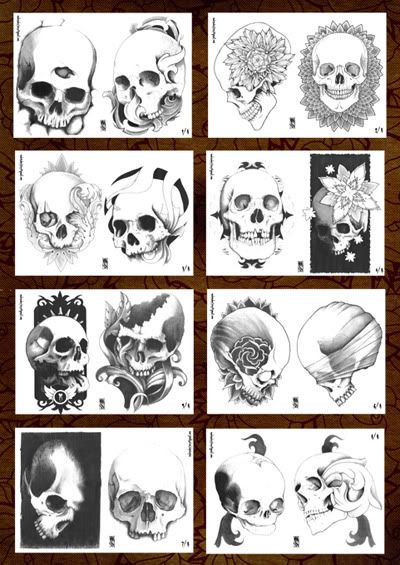 Follow the link at the side to my store to purchase a set.
I also had my 1st new ink of the year, 5hrs and change from Steve Vinall @ Jayne Doe in Hornchurch, he's done me proud.
Ta