Ah well seems like only yesterday I was writing on here, oh it was... Yeah well I actually managed to do something 2 days on the trot, went to see Hot Water Music last night and got all inspired again. Highlight of the night was Joe of Attack! Vipers! doing some guest vocals, sounded good even if he fluffed some of the words!!! Still have no money or work but if anyone reads this shit and is interested I'm gonna do a limited print run of this and the last pic they are roughly 30cm x 90 cm with a bit of bleed for framing, price on request.
shirt version has added axe-goodness...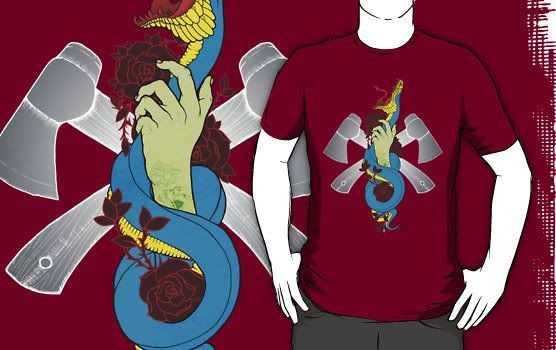 Oh and I sneaked a skull in this time, my Dr recommended it!