Been trying to draw up a bunch of religious type flash for the last few days and the friggin angels are doing my brain in. Its an exercise in getting well out of my comfort zone but not sure how successful I've been, I'll post a few bits up once the lines are done... In the meantime here are a couple of other bits 1st up is the reaper I roughed out today as a kinda detox from all the other rubbish
And 2nd up is a little owl I drew the other week but have no idea what to do with...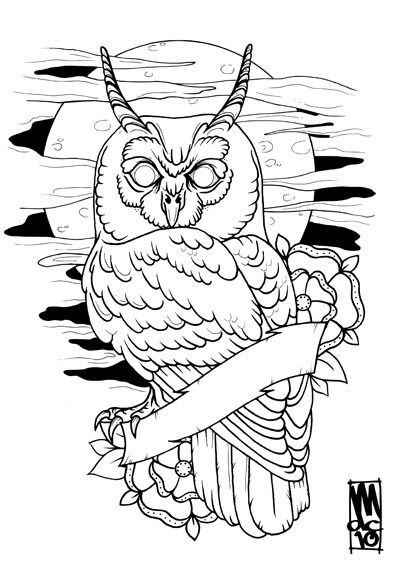 Anyone wants to colour it then get in touch and I'll mail you the lines over...